L298N Dual Bridge DC and STEPPER motor power module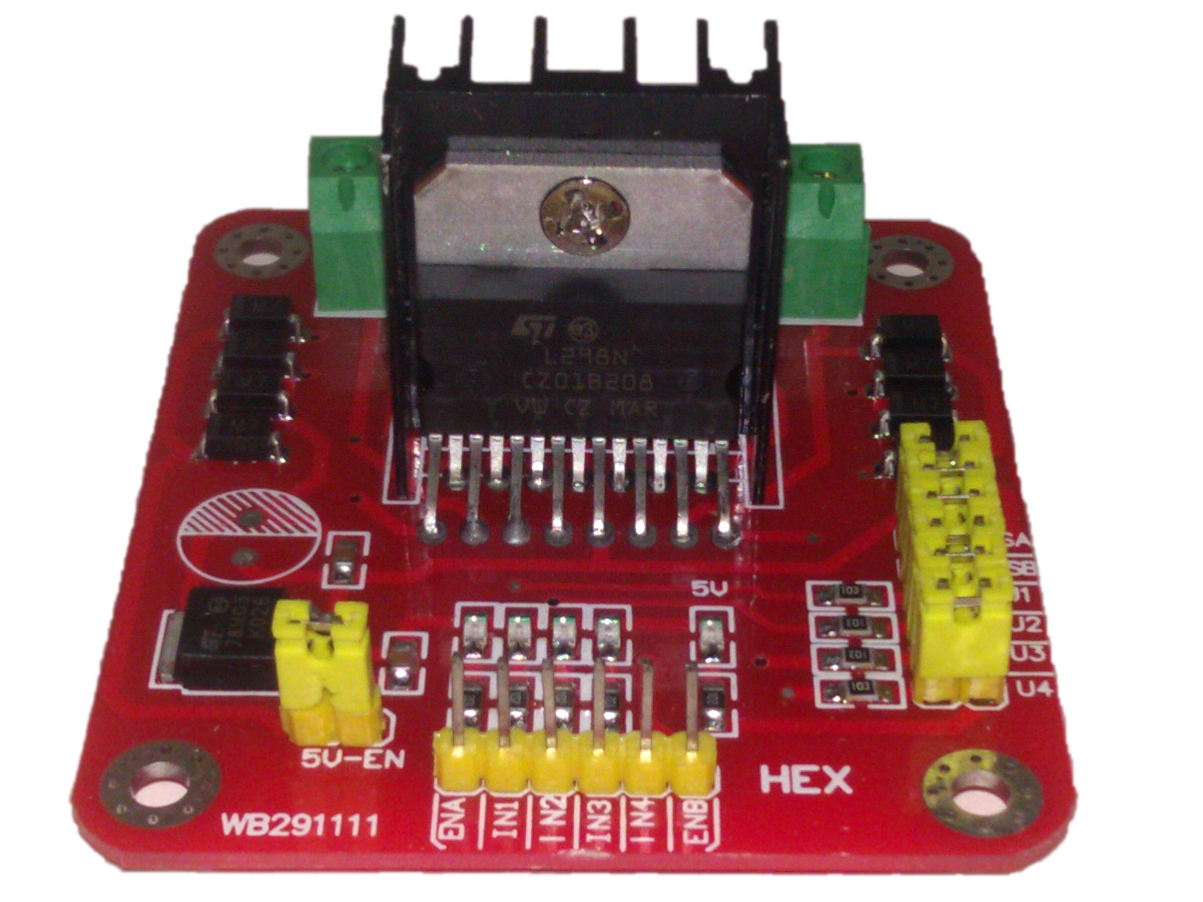 Description :
This L298N driver modules based on the L298N ST company's chip, can directly drive two 3-30 V dc motor.
Internal DC regulatoc can provides 5 V for output interface and can give 5 V power supply circuit system.
I/O of L298N cn be controlled by 3,3V MCU output signal and can also control 2 phase step motor with an appropriate external logic control interface..
Feture:
Driver: L298N Dual H Bridge DC Motor Driver IC
Power supply for motor power : +5 V ~ +35 V; ( minimum 7V power supply if internal 78M95 regulator is used )
Maximum output current : 2A
Internal current for logic part : 36mA max
Control signal input voltage range:
Low:-0.3V
High: 2.3V
Enable signal input voltage range:
Low: -0.3
High: 2.3V
Maximum power consumption: 20W (when the temperature T = 75 Deg C)
Storage temperature: -25 Deg C ~ +130 Deg C
Direction and Power LED indication
Driver Board Size: 55mm * 60mm * 30mm
Drive plate Weight: 33g